Blackberry Conference calling on the go!Call 1.888.279.3741
Mobile Teleconference Assistant
Teleconferencing on the Go with BlackBerry®
Want a simpler way to connect to meetings when you're on the go? Or do you need an easier way to organize the dial-in numbers and passcodes for several different meetings?  Now Mobile Teleconference Assistant, a free* service from InterCall, gives you one-touch dialing into your conferences from your BlackBerry.

It's a situation most of us have experienced—you need to attend a meeting when you are not able to be in a traditional 'office' setting. Whether you're heading to another meeting, don't have access to a landline phone or are called out of the office unexpectedly, you need to join the meeting and need do it while you're on the road. Mobile Teleconference Assistant allows you to access a conference call with the click of a single button on your BlackBerry.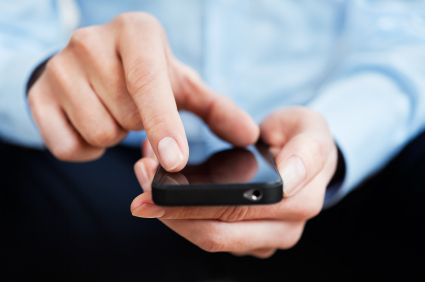 BlackBerry® TeleConferencing for a Mobile World

If you are a frequent traveler or often join meetings while out of the office,  Mobile Teleconference Assistant is an easy-to-use solution that will keep you connected.
Support for numerous phones.
Store up to 256 unique sets of audio conference details—from weekly, recurring meetings to one time calls you need to attend while mobile.
Start and join your audio conferences with the push of a single button. You no longer need to enter your ten-digit dial-in number, conference code and leader PIN
Join audio conferences as a participant or a leader. You indicate the details when creating the profiles.
Supported BlackBerry Smartphones
You can use any of these BlackBerry smartphones with Mobile Assistant:
BlackBerry 7200 Series
BlackBerry 7520
BlackBerry 8800 Series
BlackBerry Bold
BlackBerry Curve
BlackBerry Pearl
BlackBerry Storm
BlackBerry Tour
BlackBerry Torch
The BlackBerry and RIM families of related marks, images and symbols are the exclusive properties and trademarks of Research In Motion Limited. RIM, Research In Motion and BlackBerry are registered with the U.S. Patent and Trademark Office and may be pending or registered in other countries.
* Mobile Teleconference Assistant download is FREE.  All InterCall conferencing charges and other service fees still apply.
Easy Account Set Up

Privacy Policy / SecurityWe use Adobe Forms Central Secure Sockets Layer (SSL) technology for data encryption. Your personal information is secure and confidential
Easy Account Set up
Billed only when used
No Set Up Fees or Monthly Fees
Easy to use with full 24/7 Support
Manage your Conferences via Outlook™ or Lotus Notes™
Your meeting attendees retain significantly more of what they experience in an oral and visual teleconference meeting.
Integration with:
Adobe Connect Pro™
Webex™
Intercall Unified Meeting™
Microsoft LYNC Online™
No monthly fees.