| | |
| --- | --- |
| | in-the-cloud Advantage for Small Business |
Microsoft® Office 365 for small business users
 gives you
anywhere access
to email, documents, contacts, and calendars so you're always up-to-date with your team.
Familiar tools
make it easy to connect and work with others remotely. Office 365 comes with the
robust security
and reliability you need to run your business with 99.9% uptime guaranteed.   
View team productivity features
A SOLID COST SAVINGS FOR SMALL BUSINESS
The cost of off-the-shelf Office software, not to mention Lync Online, SharePoint, and Exchange, and not including the back-end server platform would take over 5 years to be cost effective compared with the subscription based pricing of Office 365.   Why buy Office 365 from us?
BYPASS UPFRONT INVESTMENT IN HARDWARE AND INFRASTRUCTURE
This is the best solution for smaller businesses that don't have a dedicated IT department, or even a dedicated IT admin. Using Office 365 frees organizations from investing in the hardware and infrastructure required to provide the same tools in-house. Intercall provides service and Support specifically for small business end users, as well as migration, and training support.           
With Office 365, Microsoft is responsible for keeping the servers patched and updates, troubleshooting problems, upgrading hardware and software, spam and virus protection, and other general server and IT maintenance.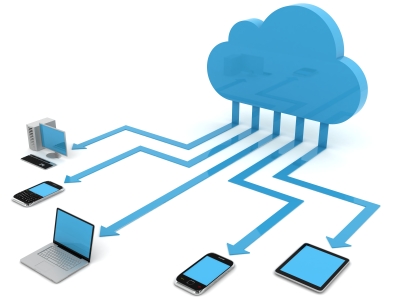 ACCESS YOUR OFFICE FROM ANYWHERE
The big advantage of office 365 is when you are on the road. People are on the go and conduct a variety of common business tasks using smart phones and tablets while away from the PC. Office 365 is a cloud-based platform that users will be able to access from anywhere and get automatically updated email, calendar, and contacts on the devices you use most, including PCs, Macintosh computers, iPhone Android phones, Symbian phones, BlackBerry SmartPhones, Windows Mobile, and Windows Phones. Back in the Office, You can pick up where you left off and not miss a beat.
SIMPLIFY SCHEDULING MEETINGS ON THE MOVE
Easily schedule meetings by sharing calendars and viewing them side by side, so you can see your colleagues' availability and suggested meeting times from your calendar. Access your email, calendar, and contacts from nearly any web browser while you keep the rich, familiar Outlook experience with Microsoft Outlook Web Apps.
GET UNLIMITED WEB AND VIDEOCONFERENCING INCLUDED
Lync Online enables web conferencing, video conferencing, and instant messaging with an integrated premium quality PSTN audio conferencing component provided by Intercall service through USA Conferencing.
Some of our key added value audio conferencing components:
Integrated audio conferencing from the world's leading provider
Call scheduling via Outlook®
PSTN dial-in and dial-out
Mute/unmute
Lock/unlock
End conference
VoIP/PSTN integration, including mixed recording
*0 in‐call support
A SCALABLE SMALL BUSINESS SOLUTION
Office 365 will scale to your growing business effortlessly, you can upgrade your Office 365 subscription with the feature set of online office productivity tools that your users need as your office expands and grows. Subscription fee based means that there is There's no upfront charge for the online software.
PCWorld "Office 365 has a familiar look and feel, and great integration with the desktop Microsoft Office. It also offers additional tools that make it a leading choice for organizations seeking an online productivity suite." – PCWorld, Aug 29, 2011
Let us show you how it all works together
TRY OFFICE 365 FREE

Privacy Policy / Security We use Adobe Forms Central Secure Sockets Layer (SSL) technology for data encryption. Your personal information is secure and confidential
Our Small Business Advantage

Full technical support for all end users in your organization provided by our partnership with Intercall with over 20 years of providing hosted and managed services.
Office 365 Team Productivity Suite
We partnered with Intercall to provide your staff with direct technical support and training for all Office 365 team productivity suite services
MICROSOFT OFFICE PROFESSIONAL PLUS™
MICROSOFT EXCHANGE ONLINE™
MICROSOFT SHAREPOINT ONLINE™
MICROSOFT LYNC ONLINE™

Would you prefer a representative to Contact you?
CLICK HERE