StartVideo For Quality Webinar Events and Meetings
 Get the best of all 3 conferencing technologies in 1 integrated platform.
High definition Quality Video
VOIP Audio and true PSTN Premium Audio included
Web Conferencing Tools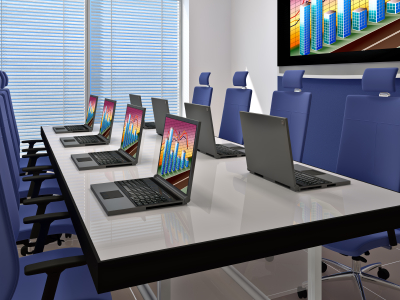 A unique crystal clear HD video and voice experience
Easy User Interface for the host  StartVideo was designed with the user in mind. The key features are prominently displayed, easy to use, enjoyable and intuitive. You will be ready for your first web conference within your first hour of reviewing the service.
Joining a meeting as a participant is even easier  For a conference participant/invitee, it is even easier. Joining a meeting or webinar is as easy as watching YouTube®. You simply click the link, wait for the conference to load, sit back and enjoy the show. You don't need to download or install anything, since StartVideo is entirely Flash® based. If you are part of the 99.9% of Internet users who can watch YouTube®, you can use StartVideo.
No Downloads or Installations  Easy access for your attendees is top priority. Connecting to a StartVideo web conference is as easy as clicking on a link in an email, an instant message or a website – you don't have to worry about accepting any security messages, downloads, or installing any software.
Cross platform Compatibility  The StartVideo client software is designed to work on any computer system that can run Adobe Flash Player®, meaning it will run on Microsoft® Windows®, Apple OS X®, various distributions of Linux® and Sun Solaris™.
Private label Service   Present your unique identity on your web interface for your meetings with your business, organization, or webinar series logo. Add a private branded voice recording to your audio conference entry.
Language Support  Spanish, French, Portuguese, Russian
Features
Live Video & Audio Streaming
Screen sharing & Remote Control
Messaging & Chat
Real-time polling module
Whiteboard & Markup
Save whiteboard snapshot
Access shared content library
Data sorting and filtering
High level Security through encrypted protocol
Integrated Player for external video sources such as YouTube* etc
Account Center (Dashboard, Schedule, Recordings, Message Center, Media, Address Book)
Participant List & Rights Management
Recording & Archiving
Easily Produce your own video presentation
TRY FREE

Privacy Policy / Security We use Adobe Forms Central Secure Sockets Layer (SSL) technology for data encryption. Your personal information is secure and confidential
We will show you how
Questions?
Contact us
FEATURE HIGHLIGHTS
Easy to set up and use
Live video & audio Streaming
Integrated Full Duplex VOIP
Integrated High resolution Video
Full feature recording & archiving
Customizable screen layouts
High level security
No downloads or Installs
Cross platform compatibility
Dashboard to schedule and manage your meetings
You can trust our agency with over 10 years experience *USA Conferencing